Skip to Content
Bi-Annual Dental Cleanings
Cleaner Teeth, Healthier Smiles
In St. Augustine, FL, bi-annual dental cleanings are available to all of our patients. With a bi-annual cleaning, you can ensure that your teeth are as healthy and clean as possible, ensuring your smile's longevity and overall health and well-being. Matanzas Dental Group proudly provides bi-annual dental cleanings to patients living in the area because we believe that a healthy smile is vital to the success and happiness of your life. Our dental professionals work hard to ensure that your teeth are clean and healthy so that you can continue to enjoy your everyday life without worrying about your oral health status. We strive to provide our services in a comfortable, clean, and welcoming environment where our patients can get the dental care they need and deserve.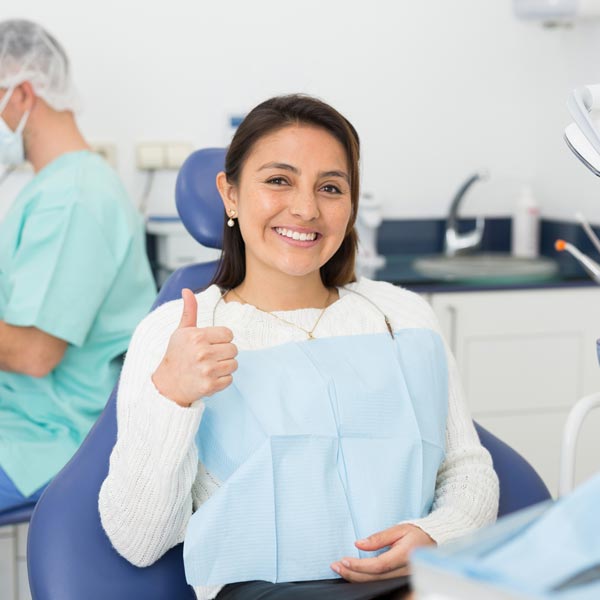 What Is a Bi-Annual Dental Cleaning?
A bi-annual dental cleaning, also known as a six-month dental cleaning, refers to the ADA (American Dental Association) recommended practice of having a professional dental cleaning performed twice a year. It is crucial to maintaining optimal oral health and preventing dental problems. During a bi-annual cleaning, you will visit our dental office for a thorough cleaning of your teeth, gums, and mouth. Before cleaning your teeth, we will evaluate your mouth to check for signs of any issues, including cavities, gum disease, or oral cancer. Depending on our dental team's professional opinion, we may take X-rays as well. The cleaning will take place in order to remove tartar and plaque buildup from your gums and teeth. Our professionals recommend bi-annual cleanings to reduce your risk of gum disease development, the buildup of plaque and tartar, and to maintain good oral health.
Friendly Dental Professionals in St. Augustine, FL
Looking for a dental office that makes bi-annual dental cleanings an absolute breeze? Look no further than our friendly practice in St. Augustine, FL. Our exceptional team of dentists and hygienists is dedicated to providing a dental experience that is not only effective but also enjoyable. We understand that regular cleanings are essential for maintaining a healthy, vibrant smile. That's why we go above and beyond to ensure your comfort throughout the process. Our state-of-the-art equipment and innovative techniques guarantee a thorough and refreshing cleaning that will leave you smiling from ear to ear. With our personalized approach, we tailor each cleaning to your unique needs and provide expert guidance on maintaining excellent oral hygiene at home. Say goodbye to dental anxiety and hello to a dental office that makes bi-annual cleanings a delight. Call us today to schedule your appointment, and let us show you the friendly side of dental care.