Skip to Content
The Care You Need When You Need It Most
Matanzas Dental Group offers emergency dentistry services in St. Augustine, FL. Having access to the dental care you need when you need it most is vital to your health and safety. Our dental professionals know how devastating a dental emergency can be, so we make ourselves available to our patients experiencing dental emergencies. Our team works hard to ensure that our patients are seen as soon as possible when a problem arises so they can get the relief they need and deserve. Our emergency dentistry services are available to relieve pain, prevent further damage, and to restore your oral health. The types of dental emergencies that we treat include severe toothaches, dental trauma, knocked-out teeth, broken or chipped teeth, oral infections, abscesses, and other urgent conditions. Call our office now if you are experiencing a dental emergency.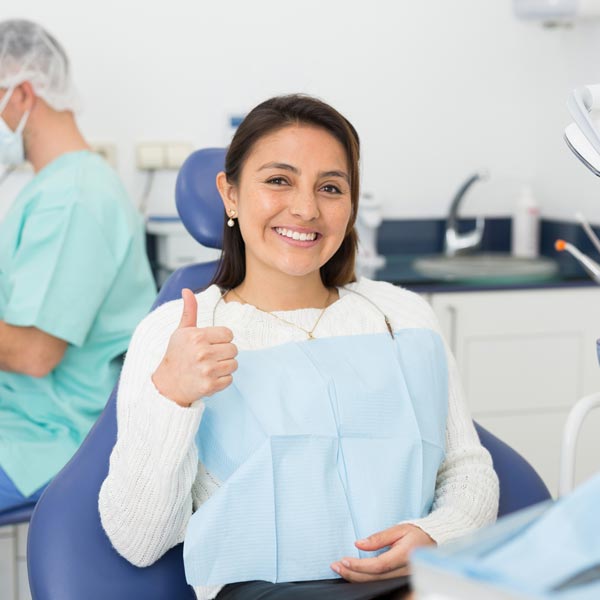 Fast & Reliable Emergency Dentistry Services
We provide emergency dentistry services because we know how crucial it is to get the relief and care you need when you are experiencing pain or dental trauma. Our emergency dental services encompass a range of immediate dental care treatments that are provided to address urgent oral health issues. Some common emergency dental services we provide include:
Toothache or Dental Pain Relief
Dental Trauma or Injury Treatment
Emergency Tooth Extractions
Management of Oral Infections and Abscesses
Dental Fillings for Damaged Teeth
Repairing Loose Dental Bridges or Dentures
Get Seen By Our Professionals Today
Emergency dentistry is vital to the health and well-being of you and your teeth. That is why our dental team provides comprehensive emergency dentistry services to all our patients. If you suspect that you are experiencing a dental emergency, call us as soon as possible so that we can evaluate and restore your tooth issue as soon as possible. Our emergency dentistry services are designed to give you relief from pain and to help prevent future, more extensive problems. We prioritize your comfort and well-being, ensuring that you are in a comfortable and relaxing environment every time you visit our office, whether it be for an emergency or a routine checkup. We will work diligently to address the issues you are facing with precision and compassion.
Schedule Your Appointment With Matanzas Dental Group